**Located 10 minutes from downtown Richmond in Bon Air, VA. Check out our Instagram for updated inventory.**
Here is our current inventory of vintage & antique furniture in our home studio. (Items are removed when sold and placed on our portfolio page.) We will consider shipping certain pieces, but we prefer local RVA Richmond customers (or somewhat local such as Fredericksburg/DC, Charlottesville, Virginia Beach and so on). We gladly help arrange for you (or someone representing you) to pick up a piece/pieces. Open by appointment. You can also find our items on Etsy, our Square shop, local Richmond Facebook Marketplace & Craigslist.
We accept Venmo, Cashapp, payment through an invoice we send from our Square shop and Etsy. We no longer accept cash or check. If we offer delivery on a piece, it might be an added fee. Please ask first. Tax will be added.
Custom orders welcome
Check out our Etsy shop, our Square shop or our Instagram (emandwitdesign) for updated inventory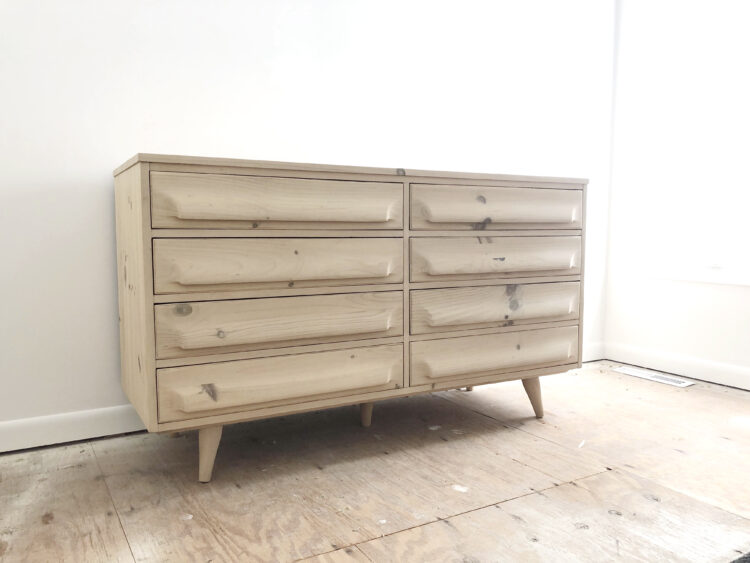 Vintage Franklin Shockey Dresser
Triple bleached and finished with white pigmented oil for an almost raw pine wood look
$750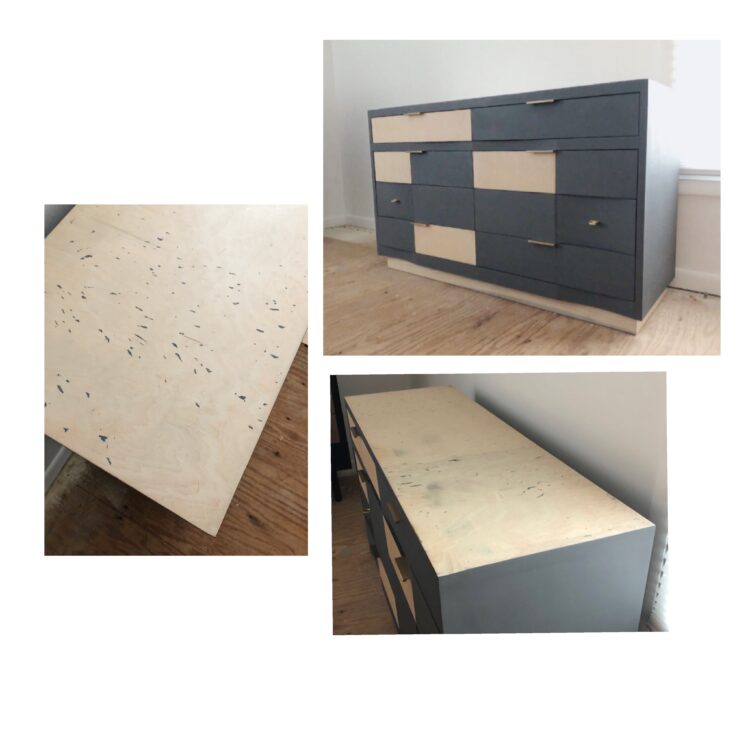 Vintage Kroehler dresser in dark gray with brushed brass hardware
I love the materials under the wood veneer & wanted to showcase the materials often unseen. The body appears to have a woven fabric-like look and the top had small indentations I filled with dark gray epoxy. It is finished with a beautiful plant-based oil + wax from Rubio Monocoat.
$475