Here is our current inventory of vintage & antique furniture in our home shop. (Items are removed when sold and placed on our portfolio page. Most of the time.) We will consider shipping certain pieces, but we prefer local Richmond Customers (or somewhat local such as Fredericksburg/DC, Charlottesville, Virginia Beach and so on). We gladly help arrange for you or someone representing you to pick up a piece/pieces. Open by appointment. You can also find our items on Etsy, Craigslist, and Facebook Marketplace.
We accept cash, debit or credit cards. Paypal, Venmo, Square and Etsy sales. Tax is included in the price. (Pick up/delivery is an added fee-please ask first.)
Custom orders welcome!
**WE MOVED TO RICHMOND, VA AS OF OCTOBER 2018. Thank you for your support, Minneapolis and Seattle area customers!**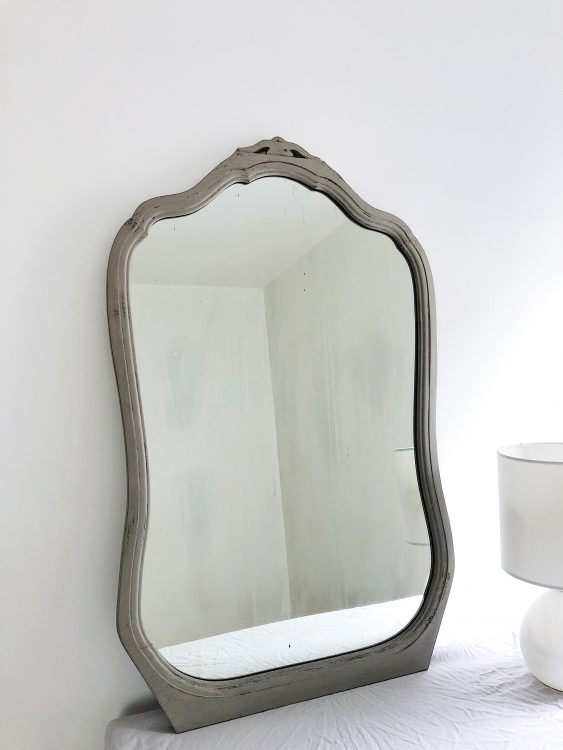 Antique greige (gray beige) mirror $100