Here is our current inventory of vintage/antique furniture in our home shop. (Items are removed when sold and placed on our portfolio page.) We no longer ship, so these pieces are for Seattle/Tacoma area residents (or anyone willing to drive to Auburn, WA). Shop open by appointment. You can also find our items on Seattle Craigslist, Facebook Marketplace, and Etsy.
We accept cash, debit or credit cards. Tax will be added unless noted otherwise. (Pick up/delivery is an added fee-please ask first.)
Custom orders welcome! See this blog post for information about the custom order process or email us.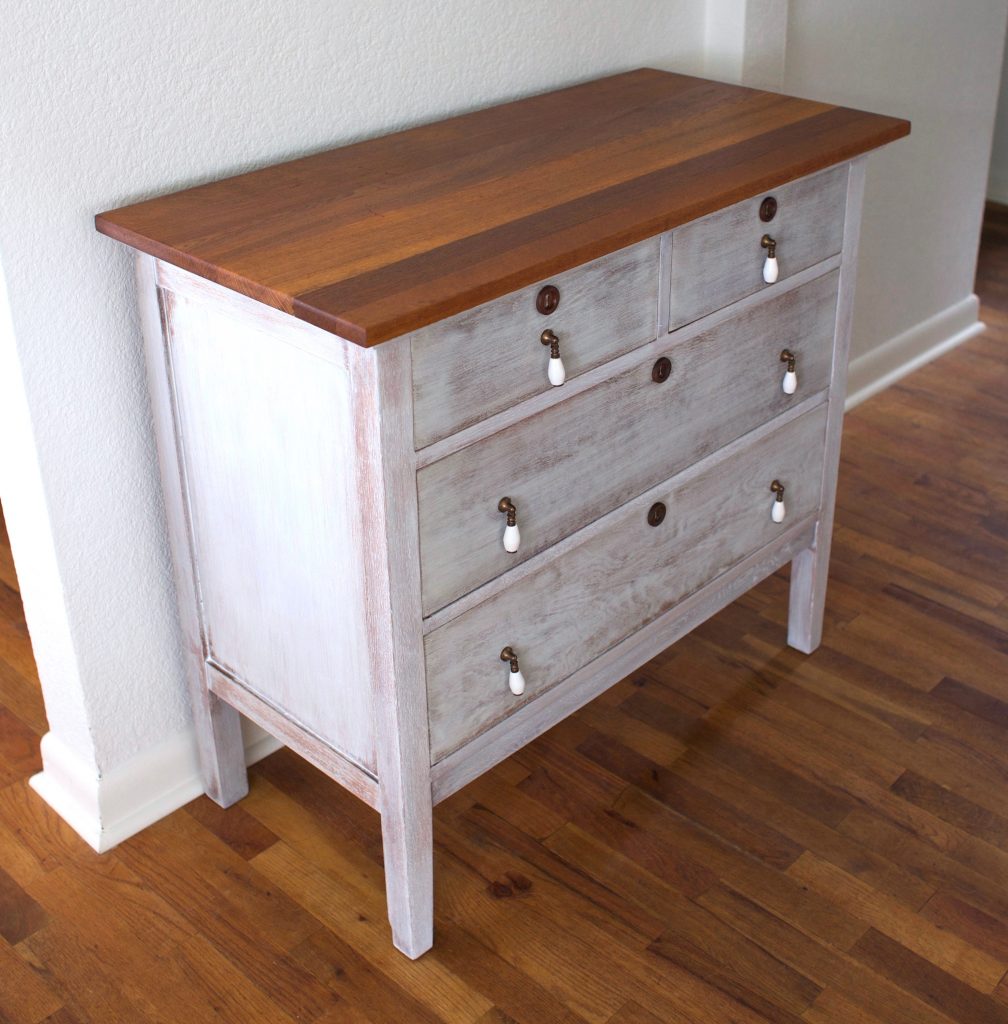 Antique white dresser with very slight green/blue/gray undertones, ceramic drop pulls, walnut keyhole covers and oak top
18 1/2″ deep x 38″ wide x 34″ tall
$300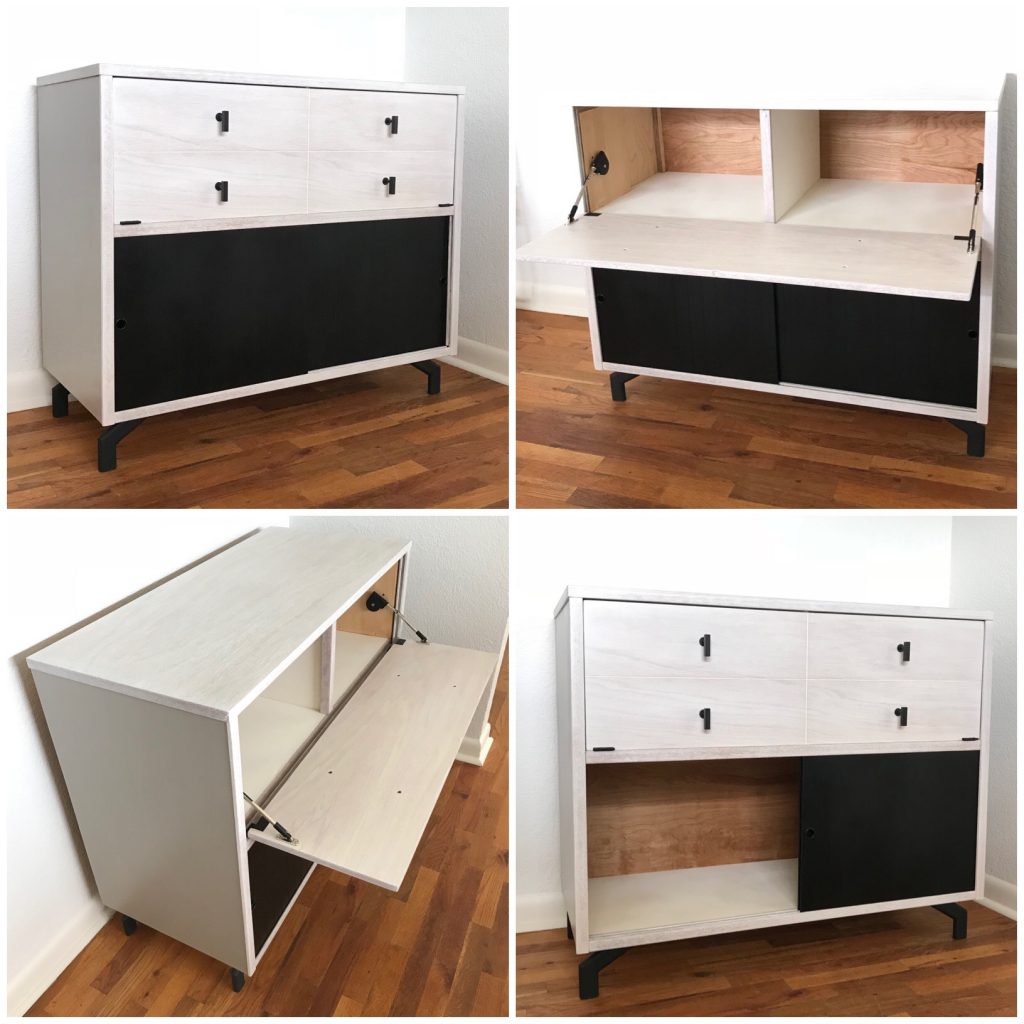 Modern cabinet with white cerused look and matte black
40″ x 18″ x 33 3/4″ tall
$550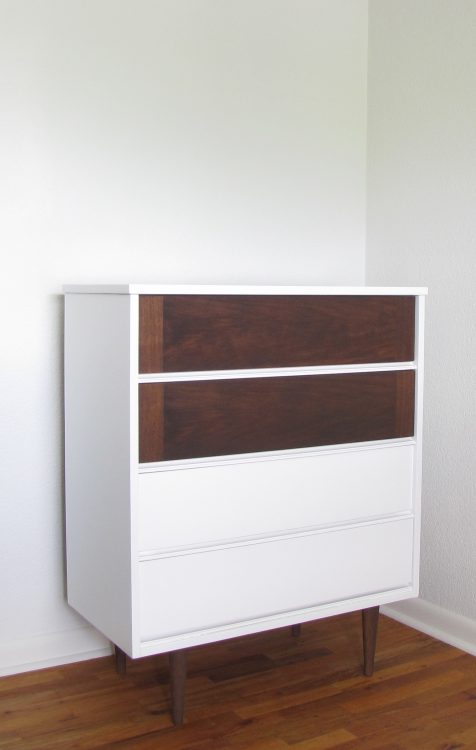 Mid-century modern dresser in white + natural wood fronts
A smidge over 42″ tall x a smidge over 34″ wide x almost 18″ deep
$425